Receive a $10.00 VISA GIFT CARD or 10 FREE paper receipt rolls for your credit card terminal just
by giving us the opportunity to review your current rates. NO OBLIGATION to switch processors.
Call or email us for details: 800-530-2440
info@cardsolutions.us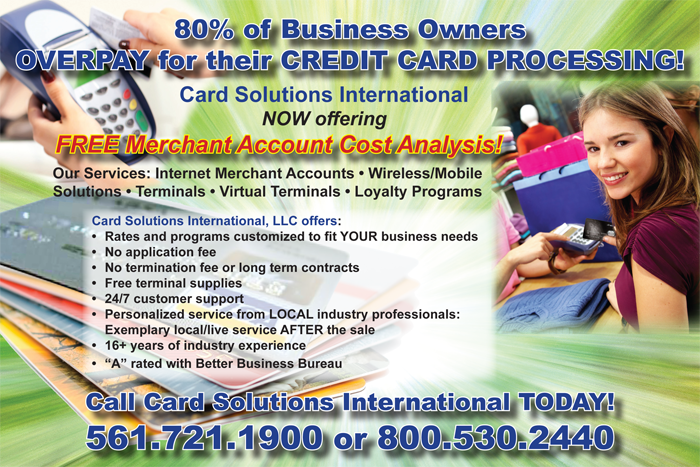 Card Solutions Int'l is a licensed agent of NPP which is a registered ISO/MSP of First National Bank of St. Louis, MO. Member FDIC
Website Copyright© 1998-2016 Card Solutions Int'l, LLC.